Contact Us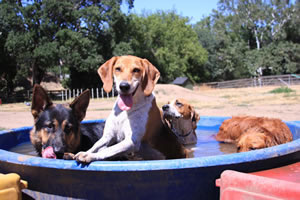 Phone: (925) 672-9255
4460 Morgan Territory Road
Clayton, CA 94517
By Appointment Only
DogsLoveIt@CampFourPaws.com
For more information, it's best to call us at 925-672-9255 so that we can fill you in on all the great services Camp Four Paws has to offer to you and your sweet dog.
---
Hours:



Drop Off:
Mon-Fri:
7:30 am - 7:00 pm
(closed 12-3)…
Sat:
9:00 am
– 7pm
Sun:
2:00 pm
– 7pm
Pick Up:
Before 8:00 pm each day
We are determined to do a great job. If you want to give your feedback, click here.